Starting a return is easy and done entirely online using our Return Portal. You'll need your order number and your zip code handy.
To initiate a return, head to https://tonies.happyreturns.com/
Enter your order number and your zip code. You can find your order number in your confirmation email or in your tonies.com account in you order history. To login to your account, click here.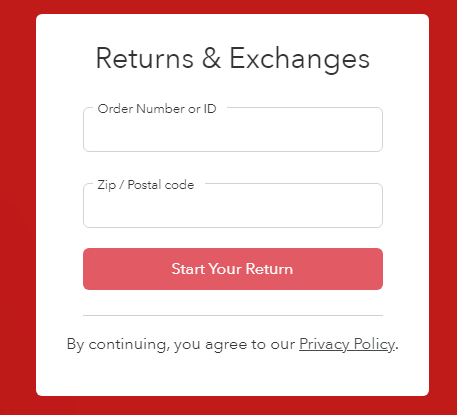 Select which item(s) from your order you wish to return
Chose the return reason that best matches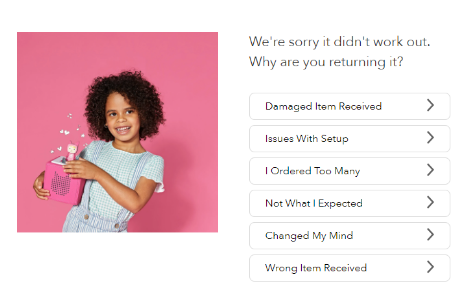 Once you've selected all items to return, select "Continue" at the bottom of the page.
Select "Box and ship items using a pre-paid label", then "Continue".

Review your return request then "Submit your return"
Success! You will receive a confirmation screen and prompt to download your return shipping label.
Print your shipping label, attach to the box and drop off at your local FedEx location. Be sure to save your package receipt so you can track the status of your return!
Our fulfilment center is unable to process returns that are initiated outside of our Return Portal. We cannot guarantee returns will be processed when shipped using alternative methods. We reserve the right to return to sender any packages that are not completed in our return portal.