If you want to upload audio files to your Creative-Tonie via the mytonies app for the first time the app will ask you for permission to access your files and photos stored on your iPhone. Apple does not allow developers to ask for permission for specified sectors of your file system. Even though the app does not read or write any information in your photos folder, the mytonies app needs the permission in order to save recordings on your iPhone.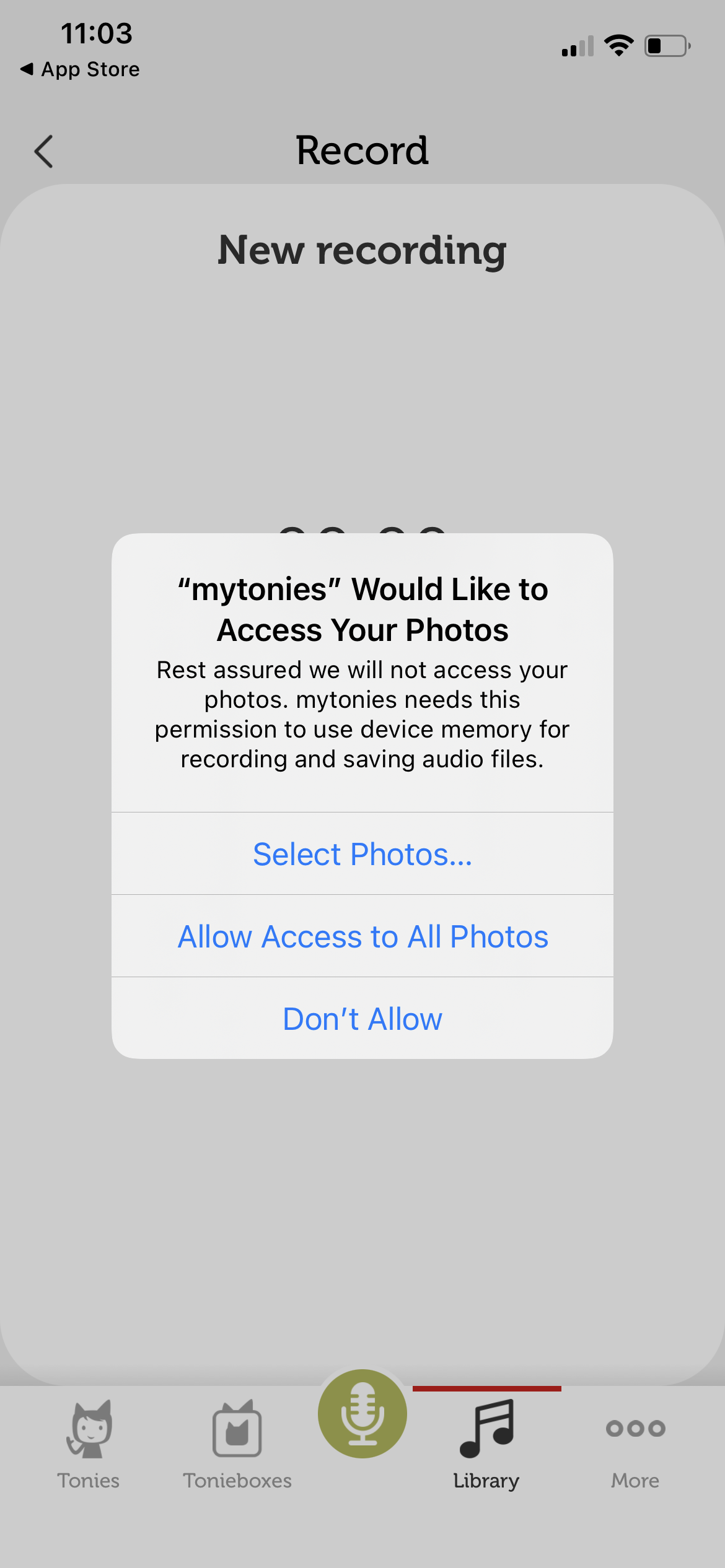 By clicking on "Allow Access to All Photos" you give the app permission to save audio files, search for them and assign them to a Creative-Tonie.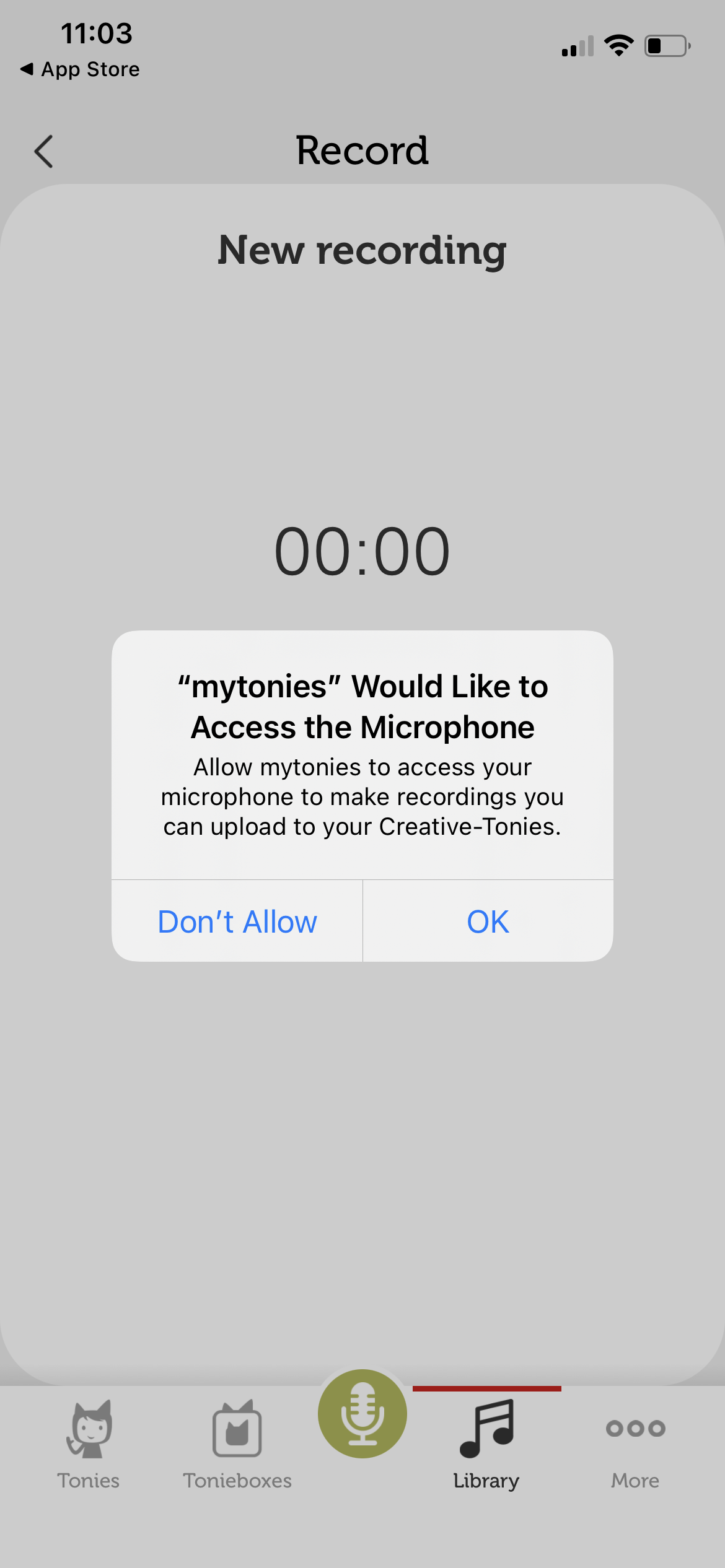 When you want to record a message you will also have to grant permission to access your microphone. You will see a small orange point in the right top corner of your screen during recording to indicate the active use of your microphone. This feature became effective with iOS version 14.
What happens if I have not allowed access?
If you want to record a message or assign an audio file to your Creative-Tonie without having granted permission, a pop up will let you know that the necessary permissions are needed.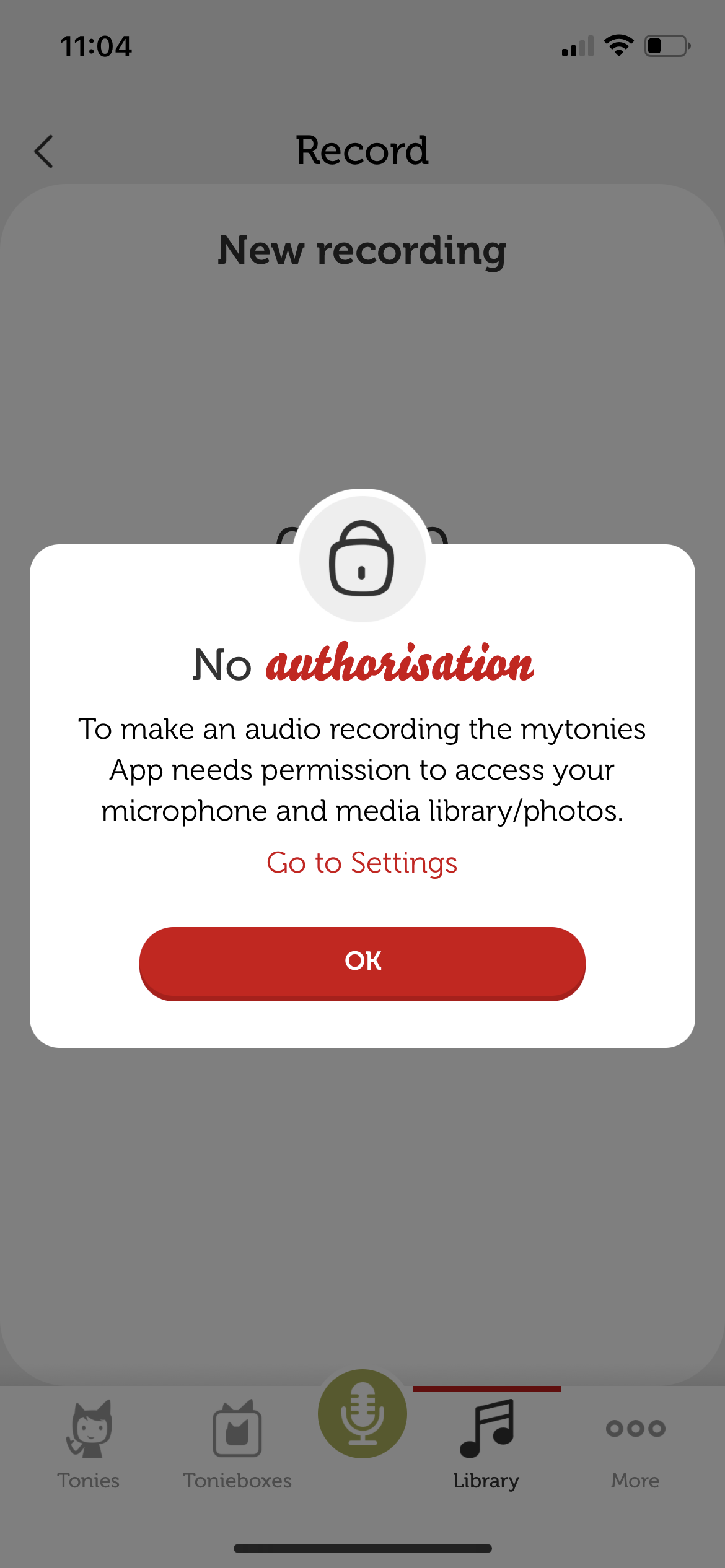 To (re)activate the access please click "OK" and go to your iOS/iPadOS 14 settings and scroll down until you reach the white Tonie app logo. Then click on the mytonies app and on photos. Select "all photos" and go back to the mytonies app. The Tonie logo will appear shortly and then you can record or assign your audio files to your Creative-Tonies.