To connect your Toniebox to a Wi-Fi network, you have to put the Toniebox in connection mode first. To do this, hold down both ears until the LED lights up blue and it makes an audio signal. Once you hear this, you can then let go of the ears. You will need to wait until it makes a second audio signal before you can connect your smartphone, tablet or PC to your Toniebox.
Important: Make sure that you are really holding down both ears together and at the same time, only letting them go when you hear the first audio signal.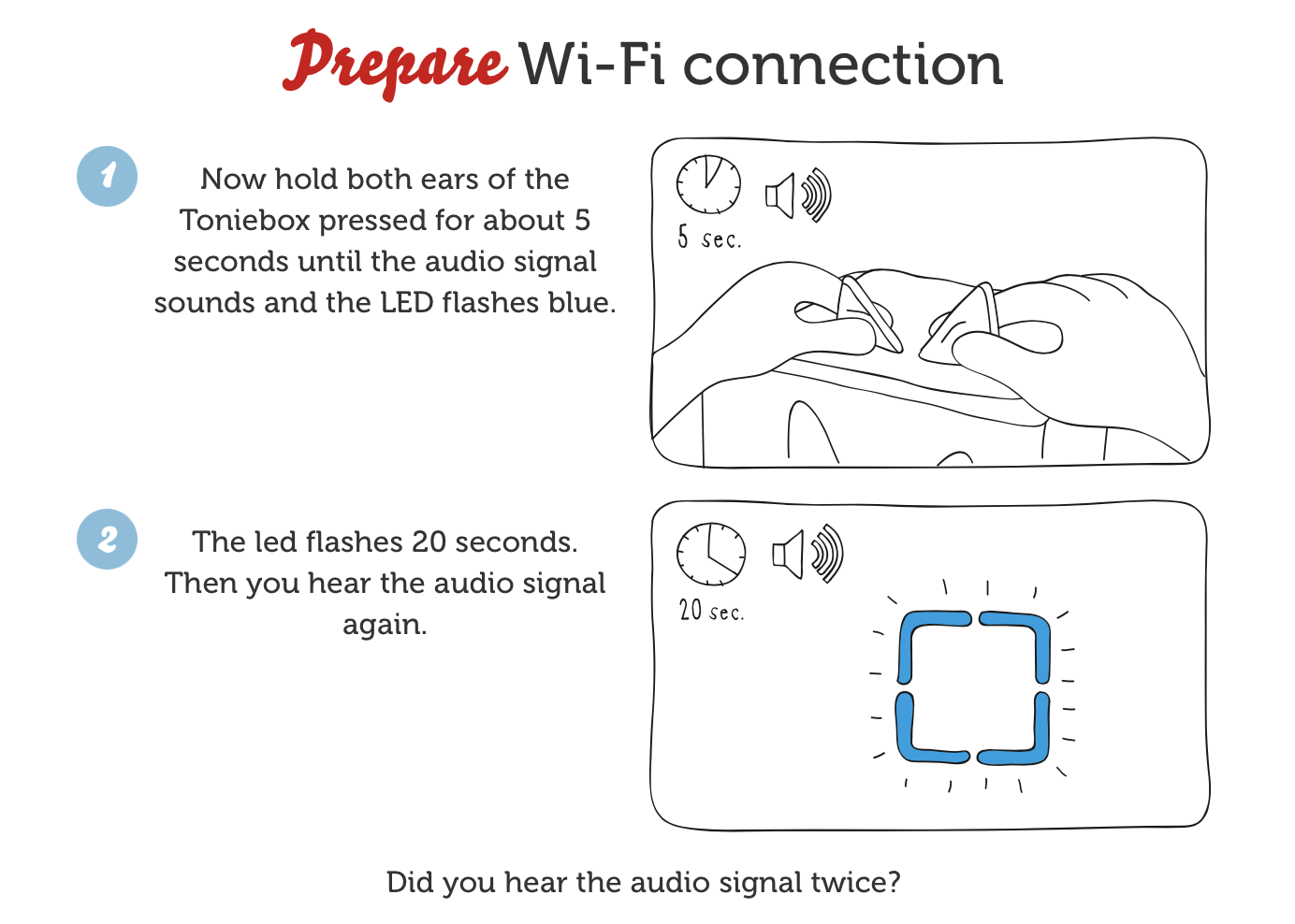 If the LED still doesn't light up blue, please consult our customer support team, stating your Toniebox ID.