If your Toniebox has used the code word 'Squirrel', then you must have already tried to activate or play a Creative-Tonie, right?
No worries. We'll be rid of this fluffy-tailed rodent in no time.
Please check whether your Toniebox is actually connected to your customer account first. To do this, log in to my.tonies.com using your login details and access the 'Tonieboxes' navigation point. Your Toniebox should be displayed with the relevant colour and the name you gave it: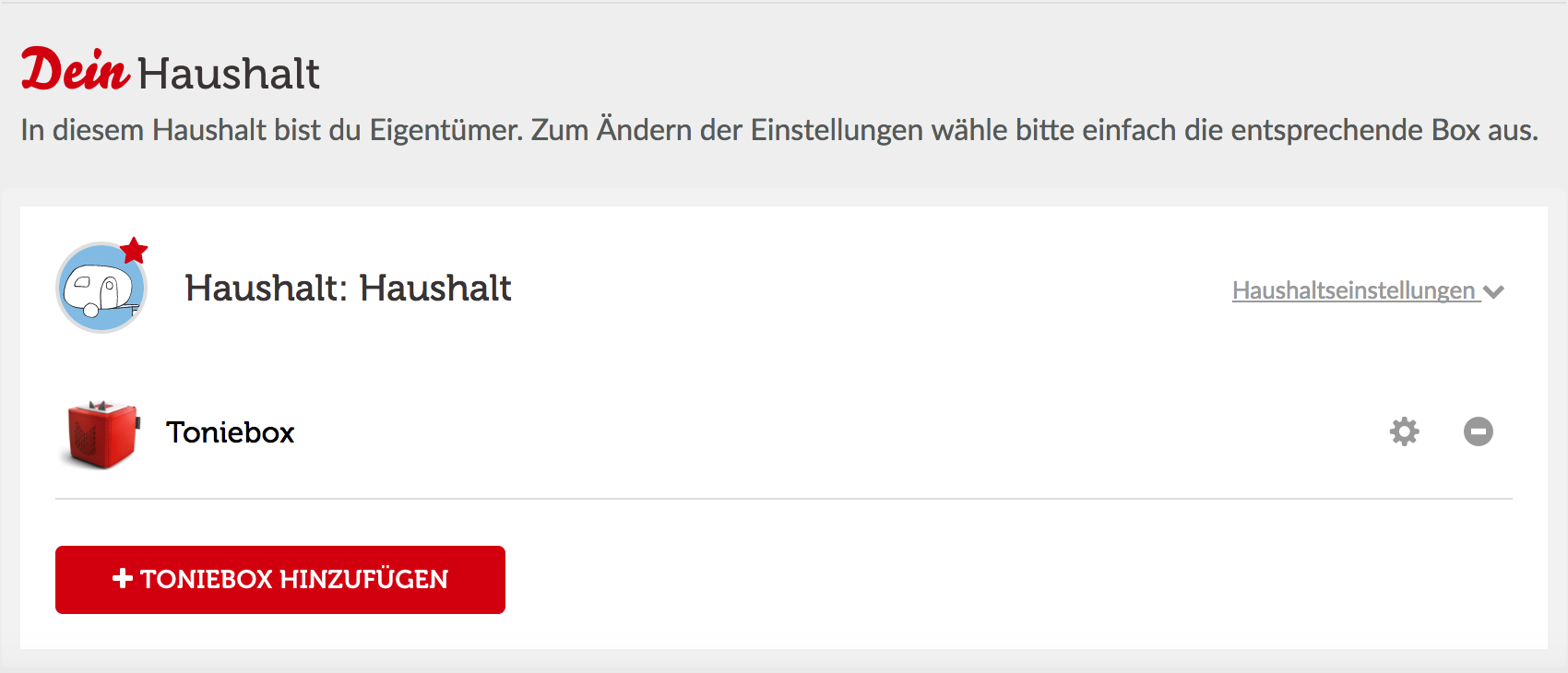 Toniebox in household 
Now all we need to do is tell the Toniebox the news! It's easy to do:
Turn on your Toniebox and take off the Tonie, if one is on the Toniebox.
Bring the Toniebox within range of a Wi-Fi network it can connect to.
Hold down one ear of the Toniebox until you hear this audio signal: 
Leider kann dein Browser die Audiodatei nicht abspielen.
Synchronisation will now begin. This is indicated by the blue LED. 
You will then hear another audio signal. If the LED lights up solid green again, the process is complete.
Put your Creative-Tonie back on the Toniebox. It will give you a friendly greeting!
One final note:
If the synchronisation still won't scare the squirrel away, please collect the following information:
Take a photo of the sticker on the bottom of the Toniebox. You can also simply type out the MAC address and Toniebox ID on it.
Put your Toniebox in connection mode by holding down both ears for around 5 seconds and waiting around 20 seconds for the second audio signal. Please look at the Wi-Fi menu on your smartphone/tablet/PC to see the name the Toniebox is displayed under.
Please get in touch with our support with these details so we can get to the bottom of this issue.